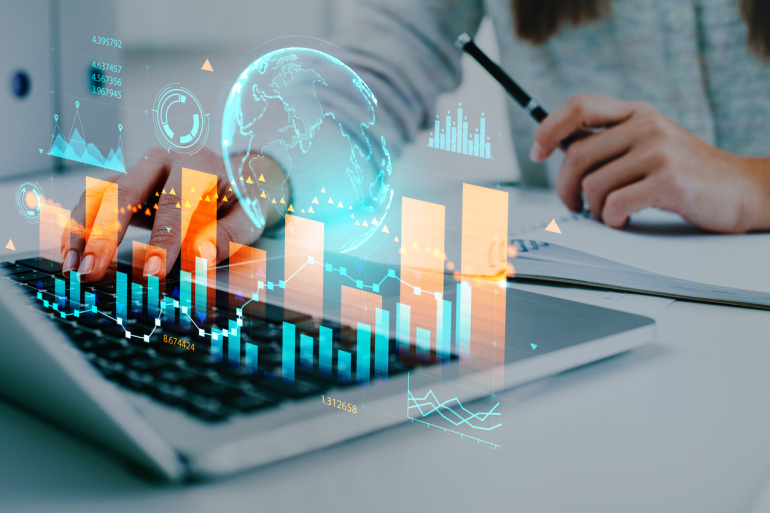 Abstract
International commercial and economic law faces a new landscape in terms of technology and the economy. This conference will explore the implications of these developments. It discusses cutting-edge issues in two crucial and related areas: trade and investment, and recent developments in competition and digital regulation. For trade and investment, this event will analyse issues including trade and security, force majeure and investment arbitration, and the implications of RCEP on anti-monopoly enforcement. For recent developments in competition and digital regulation, this conference will discuss the revision of Chinese Antitrust Law and market regulation, the latest developments in digital regulation in Asia Pacific, data protection and trade secrets protection, and competition impact assessment.
Panel 1: Trade and Investment
Trade and investment are facing new challenges ranging from security to force majeure and anti-monopoly enforcement. This panel looks into the major issues in practice and their possible solutions from both an international and domestic perspective.
Host
Professor Heng Wang is a co-director of UNSW Law & Justice's Herbert Smith Freehills China International Business and Economic Law (CIBEL) Centre, the largest centre in this field outside China. He is also a co-director of the Tsinghua-UNSW Joint Research Centre for International Commercial and Economic Law (JCICEL). He explores the future of international economic relationship, including digital currency and sustainable development. Heng is a recipient of major grants and awards. He has advised or spoken at events organized by international organizations and institutions (e.g., APEC, BIS, HCC, ICC, IMF, UNCITRAL, WTO), and the private sector.
Opening Remarks
Andrew Lynch is the Dean of the UNSW Faculty of Law & Justice. He has previously served as Head of School and Deputy Dean. He teaches and researches in the field of Australian constitutional law. His research concentrates on the topics of federalism, judicial dissent, judicial appointments reform, and legal responses to terrorism.
Andrew is an author of Blackshield & Williams' Australian Constitutional Law and Theory (6th ed, 2014; 7th ed, 2018), Australia's Greatest Judicial Crisis - The Tim Carmody Affair (2016), Inside Australia's Anti-terrorism Laws and Trials (2014), What Price Security? Taking Stock of Australia's Anti-Terror Laws (2006), and Equity and Trusts (2001 and 2005). He is a co-editor of the books Law and Liberty in the War on Terror (2007), Counter-Terrorism and Beyond: The Culture of Law and Justice After 9/11 (2010), Tomorrow's Federation: Reforming Australian Government (2012) and the editor of Great Australian Dissents (2016).
Between 2008-2013, Andrew was the Director of the Gilbert + Tobin Centre of Public Law at UNSW and he continues to work on research housed within the Centre's Judiciary Project. He is a member of the Council of the Australasian Institute of Judicial Administration and a Fellow of the Australian Academy of Law.
Jun Long is the Associate Professor as well as Associate Dean of International Affairs of School of Law, Tsinghua University. He earned his LL.B (2006) and Ph.D in law (2011) from Tsinghua University. He was a Joint Ph.D student at Hokkaido University from 2009 to 2010. 
With Civil Law as his main research interests, Associate Professor Long was the Member of the Working Group for the Legislation of Civil Code (1 of only 2 scholars) from 2017-2020. He participated in the overall process of the legislation work of Civil Code of the People's Republic of China.
Moderator
Guobin Cui is the Professor as well as Director of the Center for Intellectual Property at Tsinghua University Law School. He was the Associate Dean for International Affairs and Academics(2016.7-2019.7). Professor Cui earned his Ph.D. in law, LL.M., and B.Sc. in Chemistry from Peking University, and his second LL.M. from Yale Law School. 
His scholarly interests include intellectual property, antitrust, property, and law and economics theory. He teaches Intellectual Property Law, Patent Law, IP Licensing, and Chinese Civil Law. He has published more than 20 law review articles and two popular casebooks, "Patent Law: Cases and Materials" (1st edition in 2012, 2nd edition in 2015) and "Copyright Law: Cases and Materials" (2014, Peking University Press). 
Before he joined Tsinghua in 2002, he had practiced intellectual property litigation and licensing law in Beijing and Shanghai. In 2008, he worked as an intern for Judge Rader at the U.S. Court of Appeals for the Federal Circuit. He was a visiting scholar at the George Washington University Law School in 2008, the University of Chicago Law School in July 2012, the University of Washington Law School in May 2013, and the University of New South Wales (UNSW) in February 2018.
He also serves as adjunct researcher, the Center for Judicial Protection of Intellectual Property, the Supreme People's Court of China; Legal advisor, Beijing High People's Court; Specialist Juror, Beijing Intellectual Property Court; and Legal advisor, the People's Court of Haidian District of Beijing.
 
Speakers
Dr Lu Wang is a Lecturer at UNSW Law & Justice and a member of the Herbert Smith Freehills China International Business and Economic Law (CIBEL) Centre. Her primary area of research interest is international and comparative economic law, with a particular focus on international investment law, international arbitration, State-owned enterprises (SOEs) and Chinese regulation of foreign trade and investment. She has published on cutting-edge issues in international economic law with leading international academic publishers and served as co-guest editor to the ICSID Review (published by Oxford University Press) Special Focus Issue on SOE and International Investment Law. Before joining UNSW Law & Justice, Lu worked as legal intern at the International Centre for Settlement of Investment Disputes (ICSID) of the World Bank Group and the Department of Treaty and Law of MOFCOM. She was also a Visiting Fellow at the Lauterpacht Centre for International Law at the University of Cambridge. Currently, Lu serves as an Affiliated Expert of the Asia-Pacific FDI Network and works closely with international organisations and key actors involved in the field of foreign direct investment (FDI). She holds two PhDs from the University of Liverpool in the UK and Xi'an Jiaotong University in China.
Weihuan Zhou is Associate Professor, Director of Research, at UNSW Law and Justice and CIBEL member. He has published widely in the field of international economic law (IEL), particularly on the nexus between international trade law and China. He is currently co-Secretary of the Society of International Economic Law (SIEL) and editorial board member of the Journal of International Trade Law and Policy. Dr Zhou is a qualified lawyer in Australia and consults for governments and major companies on trade remedy cases and other cross-border trade and investment matters.
Dr Matthew Peicheng WU is a research fellow at Zhejiang University Guanghua Law School. His research focuses on competition law, intellectual property law and digital law governance. He has published a range of articles regarding these fields in both English and Chinese. Matthew joined the Guanghua Law School of Zhejiang University in 2022 after completing two PhDs from the University of New South Wales (UNSW) and Shanghai Jiao Tong University (SJTU). Matthew is also a part-time research fellow at the Centre for Competition Law and Policy of SJTU. Matthew used to be a visiting researcher at Chicago-Kent College of Law (2014) and the University of Warsaw (2019). In 2018, he was an intern judge assistant at the IP Division of China's Supreme People's Court.