Lunch Seminar: Belt and Road Initiative and China's Progressive Opening-up Pattern
Location
UNSW Law Staff Common Room, Level 2, UNSW Law, Sydney NSW 2052
Herbert Smith Freehills China International Business and Economic Law (CIBEL) Centre hosted the CIBEL Lunch Seminar "Belt and Road Initiative and China's Progressive Opening-up Pattern" given by Professor Xinya Mao on 13th February 2020.
Abstract
Since late 2013, the Chinese government, led by President Xi Jinping, has introduced a new policy initiative – the Belt and Road Initiative (BRI). BRI firstly aimed at building up a closer economic relationship with China's neighbouring countries, but now, it can be regarded as an inclusive platform for infrastructure connectivity and practical cooperation between Asia, Central Asia, Europe and whichever regions and countries provided it has the will to participate in. This seminar examined the significance of BRI for both Chinese economic development and regional economic cooperation in the aspects of infrastructures, trade, finance, etc. in the past six years. It believes that BRI has created a new pattern of China's opening-up at capital flows, enterprise innovation, and geographic connectivity, and so on. Going forward, China would take a series of measures during the construction of BRI and Free trade zones (FTZs) to widen its door to the outside world and boost higher-quality opening-up.
Speaker's bio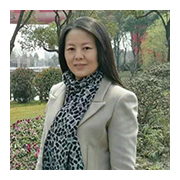 Professor Xinya Mao obtained her PhD in Economics from Fudan University (Shanghai) in 2006. Since then, Prof. Mao has been working at Department of Academics, China Executive Leadership Academy Pudong (CELAP). She is currently a professor of Economics, and the director of the Belt and Road Research Centre, CELAP.
Prof. Mao's research activities have covered the Belt and Road Initiative, Pilot FTZs in China, and economic development and urbanization in China. She is an author and editor of five books, and over 50 academic articles and book chapters. Prof. Mao has received academic grants from China National Philosophy and Social Science Foundation, China Scholarship Council, Shanghai Municipal Government, Fudan University Creative Foundation, and CELAP Research Foundation.