Associate Professor Kun Fan speaks at conference on China's Legal System in the US
Tue 22 October 2019
Herbert Smith Freehills China International Business and Economic Law (CIBEL) Centre Member Associate Professor Kun Fan presented at the conference "China's Legal Construction Program at 40 Years: Towards an Autonomous Legal System?" held at the University of Michigan Law School in the U.S. over 11-13 October 2019. 
Leading scholars and practitioners who work across many fields around the globe gathered together at the conference to exchange their thoughts on the development of the legal system in the People's Republic of China and the broader Chinese world.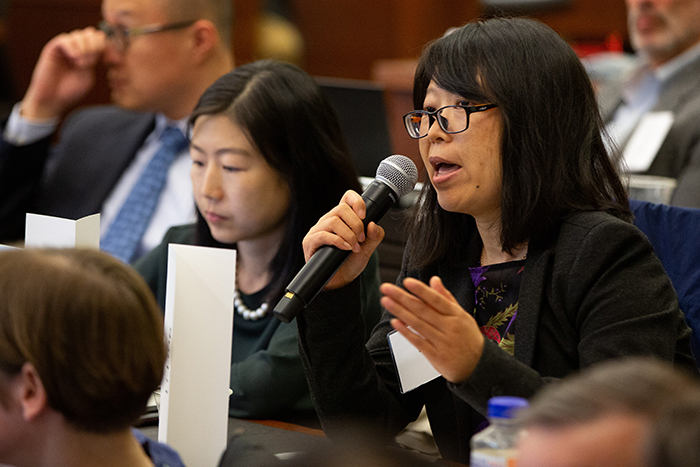 At the conference, Kun presented her paper titled "New Developments of Commercial Dispute Resolution Mechanism: China's Two Ways Adaptation of Transnational Standards", where she used arbitration, a "cosmopolitan institution", to demonstrate the limits of the influence of the national culture or national politics in this highly professionalized and internationalized field. 
She cited China's recent developments in commercial dispute resolution mechanism, including China's recent access to the Singapore Convention and the creation of a "one-stop" diversified dispute resolution platform by the China International Commercial Court to illustrated China's two-way adaptations towards transnational standards. 
Kun argued that such developments are as a result of the constant interplay between the global formal regulation and local informal practice, predictable regulation and flexible practice, and the clashes between the increasingly cosmopolitan professional culture in the arbitration community and deeply rooted demands of national culture.