Demystifying Chinese Investment in Australia
The 2019 CIBEL Annual Keynote was held at Herbert Smith Freehills Sydney Office in the evening of April 30 2019.
The NSW Chairman at KPMG Australia and also Partner-in-Charge of KPMG's Asia & International Markets, Mr Doug Ferguson, delivered the keynote on Australian businesses and their dealings in China, and also made some comments on Chinese investment in Australia based on his new report.
The keynote was followed by a panel discussion chaired by the Dean of UNSW Law, Professor George Williams. Panellists included a representative from Herbert Smith Freehills, the co-director of the Herbert Smith Freehills CIBEL Centre Associate Professor Heng Wang, and more.
Bio of Mr Doug Ferguson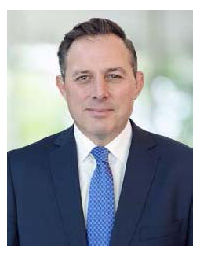 Mr Doug Ferguson is currently the NSW Chairman at KPMG Australia and is also Partner-in-charge of KPMG's Asia & International Markets. He is responsible for leading the firm's China, Japan, India, Korea and South East Asia client business practices in Australia.
Before returning to Australia in early 2012, Mr Ferguson has spent a decade in mainland China and Hong Kong with KPMG and led acquisition due diligence engagements across China in most industry sectors for international clients. He jointly led the liquidation of Lehman Brothers' principal real estate investment assets throughout Asia including China, Hong Kong, Malaysia, Vietnam and Thailand.
After returning to Australia, Mr Ferguson leads KPMG's China and then Asian client business in Australia as well as advising Australian companies on their Asian export growth strategies (Access Asia). He was appointed to the role of NSW Chairman in March 2019, with leadership responsibility for KPMG's 260 NSW Partners and business covering 5 offices and 3,500 employees.
He has co-authored 18 research reports on Chinese – Australian investment ("Demystifying Chinese Investment in Australia series) and two survey-based trade reports on "Doing Business in China" and is an Adjunct Professor at the University of Sydney Business School.
He regularly hosts visiting Chinese delegations and regularly speaks about China-Australia business at major industry conference events in Australia and in the mainstream media.
He is the Honorary Chairman of the Asia Society in Australia and supports the Federal Government's New Colombo Plan as a Business Champion and Reference Group member.
For more information, please see the program attached below.